May 27 COVID-19 Policy & Black Communities Roundup
May 27, 2020
Republicans Move Toward Stimulus
A Navigator Research poll of 1,011 voters showed that the House's $3 trillion HEROES Act received a 67% approval rating and that 50% of all respondents would disapprove if Senate Republicans don't consider it.
Taking heed to the growing sentiment for more relief, several Republican Senators threatened not to recess for Memorial Day week if another stimulus bill wasn't underway. Senator Cory Gardner (R-CO) and other bipartisan senators conceded to the recess after being assured that another round of relief legislation will be on the table by the end of June. (See Roll Call and Politico).
Treasury Secretary Steven Mnuchin also stated last week that there is a strong likelihood that Congress will need to pass another stimulus bill (see Bloomberg and Fortune), and Senate Majority Leader Mitch McConnell (R-KY) said yesterday that another stimulus bill is "likely…in the next month or so."
Democrats Push for More Black Business Stimulus
From February to April 2020, the number of active Black business owners fell over 40% (from 1.1 million to 640,000), according to a new paper by UC Santa Cruz economics professor Robert Fairlie. This decline was more severe among African Americans than the decline among business owners who are Latino (32%), Asian American (26%), or white (17%). See academic working paper and Washington Post story.
According to a survey commissioned by Color of Change and UnidosUS, 69% of Black business-owners applied for $50,000 or less when applying for federal relief loans and only 8% of Black business-owners received the amount they requested. Color of Change President Rashad Robinson stated in the New York Times, "if we don't get policies to protect these communities, we will lose a generation of Black and brown businesses, which will have deep impacts on our entire country's economy."
The African American Mayors Association is asking Congress to include Senator Cory Booker's (D-NJ) RELIEF for Main Street Act into the next COVID-19 stimulus legislation. Senator Booker's proposal calls for $50 billion to be earmarked for states and local municipalities to allocate to small and minority-owned businesses through loans and grants. Third Way proposes a number of ways to save small businesses, including a recommendation to support Senator Booker's Main Street Act, as well as the proposed Saving Our Street Act by Senator Kamala Harris (D-CA) and Congresswoman Ayanna Pressley (D-MA) to provide $124.5 billion to establish a Microbusiness Assistance Fund.
Earvin "Magic" Johnson partnered with the National Action Network and MBE Capital Partners to provide $100 million in loans to minority and women-owned businesses in urban communities through the existing Paycheck Protection Program (PPP).
Of the total $660 billion allocated as PPP funds, as of May 26 the Small Business Administration has approved $511 billion in loans with an average loan size of $115,713.
The House and Senate seem poised to pass a bipartisan bill that would relax the requirements of the Paycheck Protection Program so that the loans extended to businesses can be forgiven more easily.
For more on Congress and COVID-19 this week, see the National Urban League's Washington Bureau Insider.
Economic Studies & COVID-19
Last week's unemployment filing numbers showed that another 2.4 million people filed for unemployment despite states reopening and government assistance programs for small businesses, signaling that May could be worse than expected. Last week's report brings the total claims to 38.6 million since the number of claims skyrocketed in late March, and still shows claims as significantly higher than the pre-COVID single-week high of 695,000 in 1982.
The Economic Policy Institute took a comprehensive look at essential workers last week and identified that Black workers make up 15% of all essential workers but typically have a lower hourly wage than a typical white essential worker across every sector. Black workers make up 22% of transportation workers; 18% of healthcare workers, and 13% of food and agriculture workers. However, Black essential workers overall earn $16.80 in average wages compared to $20.04 for all essential workers. Black transportation workers earn $17.16 in average wages compared to $18.34 for all transportation workers; Black healthcare workers earn $16.01 compared to $21.05 for all healthcare workers, and Black food and agriculture workers earn $12.59 in average wages compared to $13.12 for all food and agriculture workers.
The African American Research Collaborative conducted a national study of 604 African Americans from May 1 to May 7 and found that 41% of Black workers were working from home, 39% wanted to work from home but couldn't, and 36% of Black workers lost a job or had their hours cut. The survey also found that 24% of African Americans applied for unemployment but had yet not received it at that time of the survey.
The Center on Budget and Policy Priorities outlined principles for an anti-racist, equitable State fiscal responses to COVID-19, which included targeting aid to the most vulnerable communities, and advancing short-and-long-term anti-racist policies as they relate to wealth, health, and racial discrimination, and protecting state finances to preserve long-term growth and ensure economic opportunity.
Senators Tim Scott (R-SC), Cory Booker (D-NJ), Amy Klobuchar (D-MN), and Ben Sasse (R-NE) introduced the Skills Renewal Act to give workers displaced by the pandemic a refundable $4000 tax credit to pay for training programs that provide skills that will be in high demand by employers.
Political Studies & COVID-19
The Joint Center joined several partners, including the National Association of Latino Elected Officials (NALEO), in a letter urging U.S. House and Senate leadership to "provide timely federal funding for election safety measures in COVID-19 relief legislation" including vote-by-mail and safe in-person voting. The letter argues that elections provide a sense of normalcy amid the distress caused by the COVID-19 pandemic and that it's imperative for election administrators to implement "secure infrastructure and human resources" as soon as possible since it will take "significant effort" to prepare safe, accessible elections. The letter also states that federal help is needed as this effort will be too costly for states and municipalities. These recommendations echo the policies highlighted in a Joint Center briefing featuring Fair Fight Founder Stacey Abrams, Michigan Secretary of State Jocelyn Benson, Black Voters Matter Fund Co-Founder LaTosha Brown, Lawyers' Committee for Civil Rights Under Law President Kristen Clarke, Leadership Conference on Civil and Human Rights President Vanita Gupta, and NAACP LDF President and Director-Counsel Sherrilyn Ifill.
New polls released last week show that African Americans continue to be affected at higher rates by COVID-19. An ABC News/Ipsos poll reveals that 30% of Black Americans say they know someone who has died of COVID-19 or related causes, compared to 10% of white Americans. Citing a study from APM Research Lab, The Guardian reports that African Americans have died at a rate of 50.3 per 100,000 people compared to 20.7 per 100,000 for white Americans. The article estimates that more than 20,000 African Americans have died from the coronavirus.
The Atlantic's Graeme Wood reviews two academic studies on COVID-19 racial disparities.
An analysis by the Brookings Institution shows that social distancing constraints, more so than choices, may have contributed to the high confirmed numbers of coronavirus cases among Black Detroiters. According to Brookings, 90% of Detroit's zip codes with the highest number of confirmed cases have populations that are at least 80% African American.
In a New York Times commentary "It's Not Obesity. It's Slavery," UC Irvine Professor Sabrina explained that comparing obesity rates of 42.2% for white Americans to 49.6% for Black Americans does not explain the over 240% disparity in COVID-19 fatalities between the two groups, and distracts from reforming social structures that are failing Black communities.
The New York Times podcast The Daily explored "Why Is the Pandemic Killing So Many Black Americans?"
A group of African American infectious disease practitioners called on the Congressional Black Caucus to formulate and execute a strategy to reduce the "egregious and longstanding inequities in our national healthcare system now clearly exposed by the COVID-19 pandemic" as it relates to the disparities in health outcomes for African Americans and other people of color.
COVID-19 testing sites in Dallas, El Paso, Austin, and Fort Worth are disproportionately located in whiter neighborhoods and similar disparities may exist in many other cities across the nation, reports NPR.
Last week the Advancement Project and other civil and racial justice groups won a Michigan lawsuit ordering the Oakland County Jail to release medically vulnerable people who cannot be safely protected from COVID-19.  The Congressional Black Caucus called on the Department of Justice to prioritize releasing low-risk incarcerated individuals who are low-risk but have a high-risk threat of contracting COVID-19.
Concerns continue to mount over absentee voting. New Georgia Project Action Fund Executive Director Nsé Ufot penned a New York Times op-ed noting that out of 159 counties in Georgia, only 78 provided locations for drop boxes and more than one-quarter won't have drop boxes for upcoming elections. According to The Hill, President Trump threatened to withhold federal funding from Michigan and Nevada over absentee ballots being mailed in a way the president claimed to be a "great Voter Fraud scenario" and allow people to "cheat in elections."
Organizing and Town Halls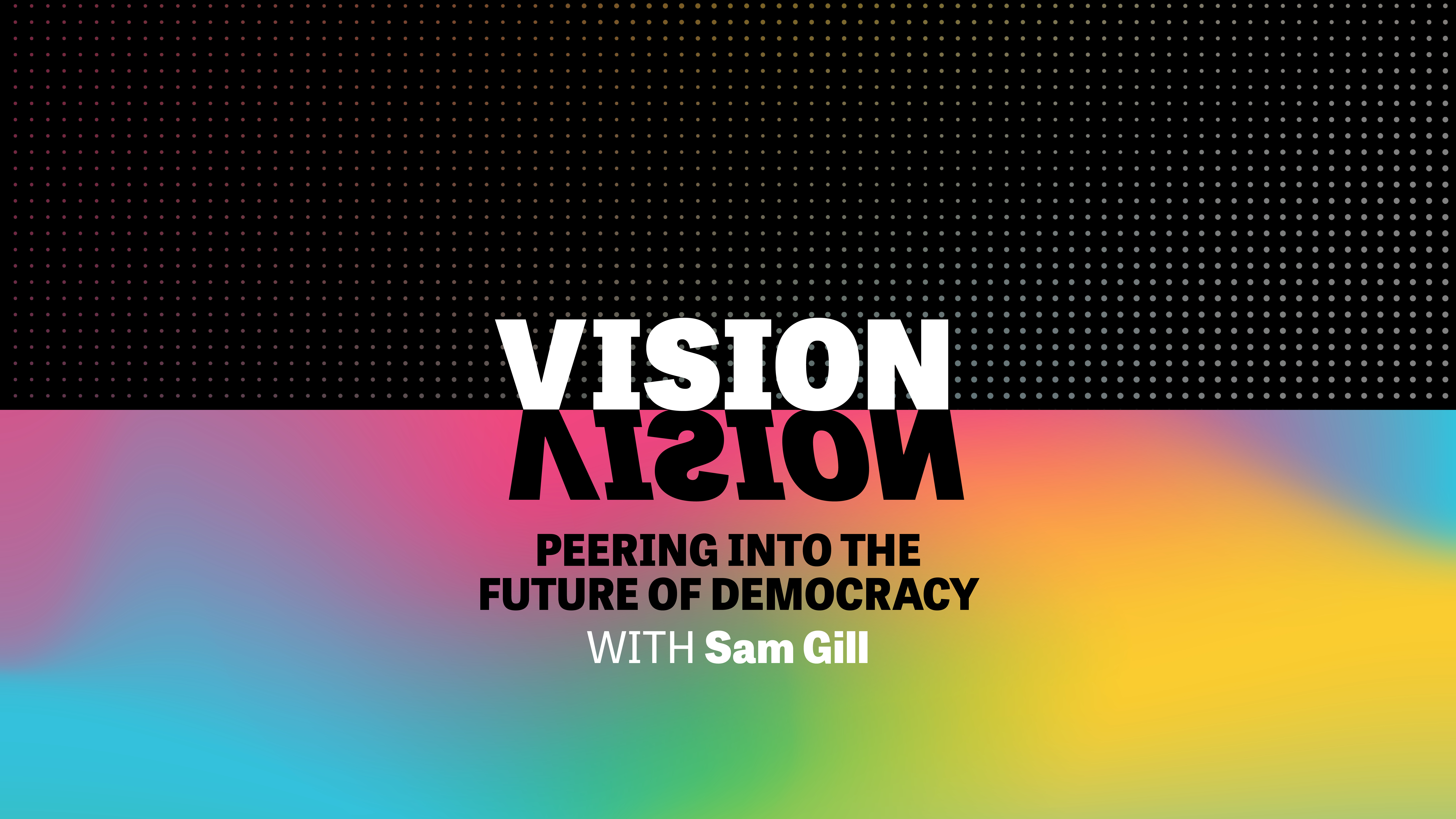 On May 28 at 1pm EST, Spencer will join National Association of Latino Elected and Appointed Officials CEO Arturo Vargas for the Knight Foundation's conversation on elections during the COVID-19 crisis. Click here to register.
The Leadership Conference published recommendations encouraging decisionmakers to protect the civil rights of people of color and poor people as law enforcement agencies take action to protect public health during COVID-19 social distancing orders. The NAACP, NAACP Legal Defense and Educational Fund, Inc., National Action Network, and several other organizations signed on in support.
Rev. Al Sharpton and the National Action Network, in partnership with World Central Kitchen, have distributed 351,585 meals throughout Detroit, Miami, Los Angeles, Harlem, and Newark.
Upcoming events include "Securing the Backbone of American Life: Domestic Workers and COVID-19" (The Raben Group, May 28); "Housing Justice in the Time of COVID-19" (Black Futures Lab, May 28); "Democratizing Voter Protection" (Advancement Project, May 28), "Older Workers & COVID-19: The Harsh Economic Realities" (Retirement Equity Lab and Economic Policy Institute, May 28); "Addressing Digital Equity in the Era of COVID-19" (Congressional Black Caucus Foundation, May 28); "Responding to the COVID-19 Crisis: Policies to Build Food Security" (Urban Institute, May 29); "What will it take to bridge gaps in federal privacy legislation?" (Brookings, June 3).
Last week, events were held by African American Policy Forum, Black Communities: A Conference for Collaboration, Brookings, NAACP, New America, Rainbow Push Coalition, The Leadership Conference, and The Raben Group.